Constipation is generally caused by the following factors:
1. Excessive stress and lack of sleep
2. Pollution
3. Improper diet habits.
4. Lifestyle/unhealthy eating, lack of fiber and water supply
5. Health conditions.
6. Effect of other drugs
Click the play button below↓↓↓↓
Do not let constipation problems for too long because it will give a bad impact on our health. What troubles will occur when we constantly experience constipation?
1. Your stomach oftentimes feel full or bloated, nausea, and cramps.
2. Pimple and dull skin.
3. Other serious health problems.
Even though constipation is uncomfortable, don't rush yourself to take laxatives or other stimulants that can cause side effects or end up more painful to the stomach or potentially cause dehidration
Here's the tips! How to deal with constipation or difficulty defecating
Here's ways to deal with constipation:
1. Drink water at least 12 glasses or 2 liters a day.
2. Eat high-fiber foods such as fruits and vegetables.
3. Actively exercising or moving.
4. Take probiotics
SlimTrifinity provides a practical solution to overcome the problem of constipation or difficulty defecating without any side effects.
What is Slimtrifinity?
Slim trifinity 01
High-fiber powder drinks (same as eating fruits and vegetables) also contain probiotics which are good for digestion, especially for bowel movements and get rid of excess fat and carbohydrates through defecation so it won't accumulate into body fat.

Slim trifinity 02
Softgel (same as an exercise to burn fat) contains OMEGA 3 which regulates the body's metabolism, so it also can reduce the body fat.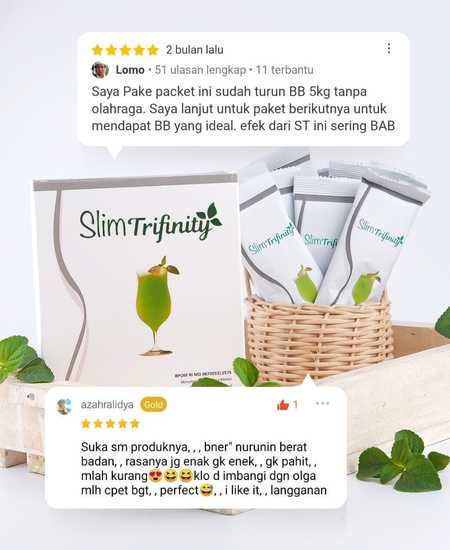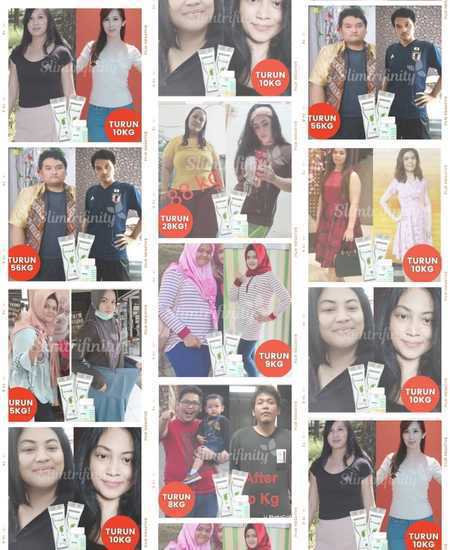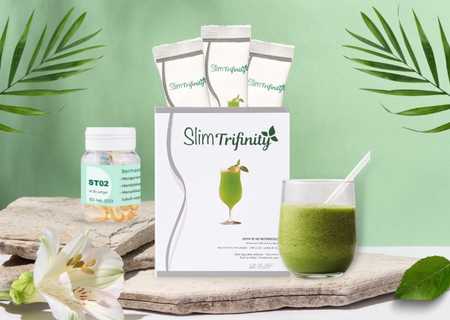 maintain your intestines and get rid of your constipation right away! with slimtrifinity you can overcome just 1 easy and inexpensive step!
Please fill in the following data to consult your problem
We can help you!
Height
Weight before pee
Body weight after peeing (with the same clothes) to measure the weight of the urine excreted
Body weight before defecation
Body weight after defecation (with the same clothes) to measure the weight of stool that is released
Defecation Frequency
Drink how many glasses of water per day?
What brand of drinking water do you consume daily? (mention the brand)
Do you often drink sweet drinks? (1 time / 2 times a day)
Last meal or snack (what time)
Sleep time
Wake up time
Describe certain conditions (ulcer stomach, pregnancy, breastfeeding, low blood pressure, etc)
Send us all of the informations by WA CLICK HERE